An all new version of the January 1977 Tom Baker and Louise Jameson TV story The Face of Evil has been released today. This is an unabridged reading of the Terrance Dicks story read by Louise Jameson who performed along side of Tom Baker in the television version.
The press release states "Louise Jameson reads a gripping novelisation of a classic TV adventure for the Fourth Doctor, as played by Tom Baker.
The TARDIS lands in a primeval forest, and the Doctor meets Leela, a warrior banished from her tribe. He learns that an ongoing war between the Sevateem and the Tesh was instigated by Xoanon, the god they both worship.
In reality an all-powerful computer, Xoanon is possessed by a desperate madness directly related to the Doctor - one which only the Time Lord can rectify!
In order to do battle with Xoanon the Doctor must escape, not only from the savage practices of the Sevateem, but also from the mind-controlling impulses of the Tesh."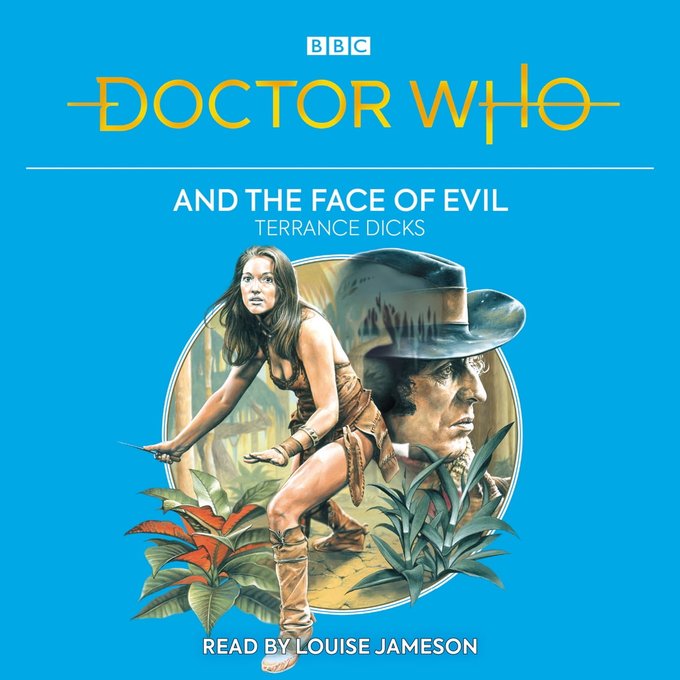 This new version is now available on CD-Rom and popular online streaming service.
Polly Hemp-Hauge
Outpost Gallifrey News
Salzburg Austria