Administrator
Staff member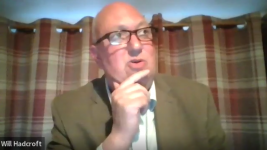 One of the most highly anticipated Doctor Who interviews of the summer of 2022 has been completed.
The Time Scales has interviewed Mr. Will Hadcroft on June 19th, 2022.
The Time Scales will release this interview in stages.
First as audio only. Then as full video.
This interview runs 2 hours and 22 minutes.
More details on this release will be provided when available. Stay tuned.
Rocco
Outpost Gallifrey News
Chicago