Administrator
Staff member
Fans of Sylvester McCoy have reason to celebrate today with the release of Doctor Who: The Seventh Doctor Adventures: Silver and Ice.
Two new tales Bad Day in Tinseltown by Dan Starkey and The Ribos Inheritance by Jonathan Barnes. Series subscribers are also treated to a bonus story The Haunting of Bryck Place written by Georgia Cook and read by Sophie Aldred. The blurb goes like this quoted from the Big Finish website;
"The Doctor and Mel encounter old foes at the edge of the galaxy - where tinsel proves to be a dangerous commodity - before heading to a familiar planet going through turbulent times - and meeting another old acquaintance.
Bad Day in Tinseltown by Dan Starkey
(2 parts)
The Doctor and Mel drop in on the frontier town of Brightedge - dubbed 'Tinseltown' after the curious by-products from its depleted mine. The Mayor thinks the future lies in entertainment, but as the locals start behaving oddly, a hidden force of Cybermen has other plans...
The Ribos Inheritance by Jonathan Barnes
(4 parts)
The Doctor and Mel arrive expecting Suntime on Ribos, but find a world still shrouded in snow and ice - but it's not just the climate that's gone awry... As forces plot against the young King, a soothsayer predicts doom. And out in the wilds, the Doctor finds wily conman Garron caught up in events on Ribos once again." Unquote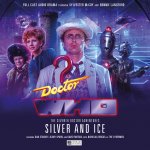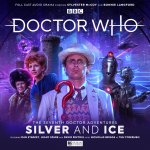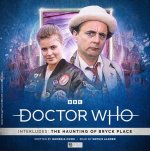 This new release is available on collector's edition CD as well as for instant download via the speedy Big Finish website here'
https://www.bigfinish.com/releases/v/doctor-who-the-seventh-doctor-adventures-silver-and-ice-2519
Rocco
Outpost Gallifrey News
Chicago