Administrator
Staff member
Fans of David Tennant, Louise Jameson, Sarah Sutton, Sophie Aldred, John Leeson (K9), John Dorney, Lizzie Hopley and Roy Gill and more have reason to celebrate today with a trio of new tales.
From the Big Finish website, quote;
"The Tenth Doctor revisits his companions K9, Leela, Ace and Nyssa long after their time-travelling adventures have finished. Because they all need help, and when people need help, the Doctor will never refuse...
Splinters by John Dorney
The Doctor finds K9 floating in space, and sets off to clear up Time War fallout. First, they find Leela protecting a village from the Spriggan.
The Stuntman by Lizzie Hopley
The Doctor and K9 enter a virtual world of a movie stuntman to help Nyssa escape a Time War criminal's scheme.
Quantum of Axos by Roy Gill
Ace investigates a new tech company which seems too good to be true and meets the Doctor and K9 as Axos escapes its trap." Unquote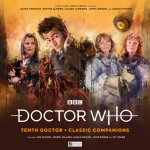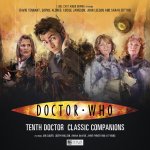 This release is now available on collector's edition CD as well as for instant download via the speedy Big Finish website here:
https://www.bigfinish.com/releases/v/doctor-who-tenth-doctor-classic-companions-2402
Rocco
Outpost Gallifrey News
Chicago