Administrator
Staff member
The Time Scales has revealed the titled of Chapter Six, the final episode of Flux.
https://thetimescales.com/Story/story.php?audioid=8066
This episode is named "The Vanquishers". It was written by Chris Chibnall and directed by Azhur Saleem.
Synopsis is "In the final epic chapter in the story of the Flux, all hope is lost. The forces of darkness are in control. But when the monsters have won, who can you count upon to save the universe?"
This story will be broadcast on December 5th. 2021 at 6:20 pm in England.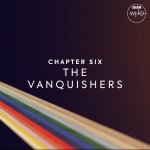 Rocco
Outpost Gallifrey News
Chicago