Administrator
Staff member
On a day where it was announced that SONY now owns Bad Wolf Productions, fans may wonder what the future holds for Doctor Who.
Today, Big Finish also released a free to watch video, a rarity for the primarily audio production company. The video is in conjunction with the release of Stranded 3 and features interviews with the latest companions of the Eighth Doctor by actors Tom Price, Nicola Walker, Hattie Morahan and Rebecca Root.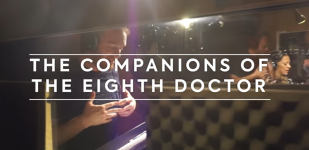 You can watch it here:
A key feature of this new video release is the teaser that Torchwood may now be returning to TV.
Rocco
Outpost Gallifrey News
Chicago