Administrator
Staff member
From Big Finish, quote;
"Jo Jones (nee Grant) is reunited with her Doctor at a very important point in her life, as they embark on three new adventures.
Supernature by Matt Fitton
(2 parts)
After a spate of terrifying bird attacks, Jo Jones is called to the Isle of Wight by an old friend. Something has thrown the natural order out of balance - but Jo's own world has also changed forever.
It turns out she is not the only one investigating. Soon it's like old times, facing down arrogant scientific ambition, as danger grows. The Doctor and Jo have been reunited just when they need each other most.
The Conservitors by Felicia Barker
(2 parts)
On the planet Viltris in the 49th Century, a regime obsessed with statistical analysis of risk has created a force of robots to protect its citizens. But when Jo Jones arrives with the Doctor on her first space-time voyage for decades, she discovers that long-held grudges from a past conflict are about to bubble over into outright rebellion.
The Iron Shore by Lizzie Hopley
(2 parts)
Landing on the troubled, sea-faring planet Mercator, the Doctor and Jo encounter Callis, a 'cursed man', the last surviving member of his family line - and the curse is keen to find new victims.
Nearby, a condemned wet dock, a deep rectangle of unmoving water, is the source of mystifying rumours. As Jo lifts the lid on the tensions within the local community, the Doctor finds himself in deep trouble." Unquote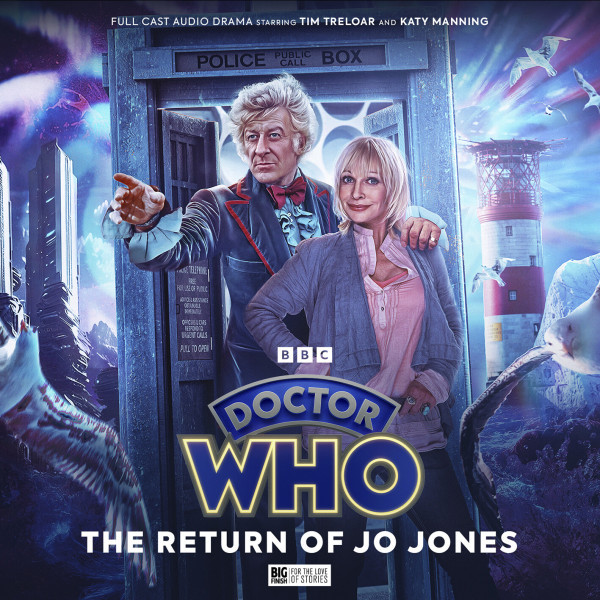 Available here and now:
https://www.bigfinish.com/releases/...doctor-adventures-the-return-of-jo-jones-2619
Rocco
Outpost Gallifrey News
Chicago