Administrator
Staff member
From Big Finish, quote;
"Torchwood are on the run. As the world puts itself back together, Torchwood are there to pick up the pieces. And they find something nasty hiding in them.
A housing estate where everyone's gone mad, an industrial estate interrogation facility, a lighthouse in Iceland, the comments section of a newspaper. Trouble is everywhere. And so are Torchwood.
7.1 Aliens Next Door by Ash Darby
Mrs Betty Clerihew has an exciting secret in her spare room. Torchwood are hiding out there, watching the comings and goings of her estate. Apparently, monsters are living on the cul-de-sac.
7.2 Colin Alone by Una McCormack
Colin Colchester-Price has been left behind. But he's kept calm and he's carried on. He knows his husband is out there, saving the world for Torchwood. And he'll comeback for him. One day. Soon. Surely.
7.3 Misty Eyes by Tim Foley
Gwen Cooper and Rhys Williams have made a new life for themselves in Iceland. Away from death and aliens and horror and Torchwood. Until there's a knock on the door from the last person they want to see.
7.4 Moderation by James Goss
Tyler Steele has a job moderating the comments section of a website. His old friend Petra is a star reporter for the newspaper. And Tyler realises the newspaper is going to kill her."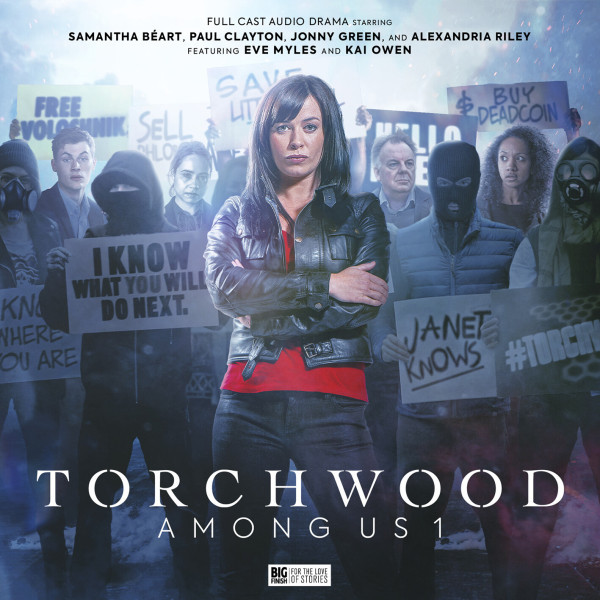 Available here and now:
https://www.bigfinish.com/releases/v/torchwood-among-us-part-1-2232
Rocco
Outpost Gallifrey News
Chicago