Administrator
Staff member
Fans of Sixie and David Tennant and the Weeping Angels have reason to celebrate today with the release of Doctor Who Out of Time 3 : Wink.
From the Big Finish website, quote;
"When the Sixth Doctor goes sight-seeing on Lucidus Silvara, he finds himself in a place where nothing is visible at all… only all-encompassing light! The Tenth Doctor is drawn in by a temporal anomaly, and the two Doctors meet a species with no sense of sight, living in a city surrounded by Weeping Angels.
To save a civilisation, the Doctors must keep their eyes on the Angels. Don't blink. Don't even wink…" Unquote
This story is receiving quite high average rating on The Time Scales, here;
https://thetimescales.com/Story/story.php?audioid=7719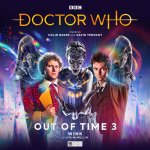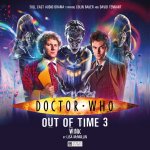 This story is available on collector's edition CD as well as for instant download via the speedy Big Finish dedicated page, here;
https://www.bigfinish.com/releases/v/doctor-who-out-of-time-3-wink-2297
Rocco
Outpost Gallifrey News
Chicago