Doctor Who has a new author. Will Hadcroft. Mr. Hadcroft has a Twitter page and he will most certainly interact with fans. He has a new BBC audiobook coming out in late summer 2022 titled "The Resurrection Plant'. It will be read by the legendary Frazer Hines.
Will Hadcroft on Twitter :
https://twitter.com/willhadcroft
Book Depository Pre-Order Page is:
https://www.bookdepository.com/Doctor-Who-Resurrection-Plant-Will-Hadcroft/9781529126310
Quote
"Frazer Hines reads a brand new story featuring the Second Doctor, Jamie and Zoe.
The TARDIS brings its occupants to Calico Three, an Earth-like planetoid where industrial foundries are worked alongside sophisticated technology. The Doctor is staggered to learn about the Resurrection Plant, which re-births anyone mortally wounded in the line of work.
While Jamie is put to work in the foundry, Zoe and the Doctor investigate the Plant - but when the machine goes terribly wrong, they must work with the locals to combat a horrifying monster. The Doctor also uncovers a shameful secret that, for him at least, hits close to home.
Frazer Hines, who played Jamie in the TV series, reads Will Hadcroft's intriguing adventure." Unquote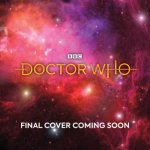 While Mr. Hadcroft will be joining the immortal ranks of Doctor Who authors, we have a bit of a wait as the story is not scheduled to ship until August 4th, 2022. No cover art is yet available and even the author is at present unaware of what it will look like.
Get ready for a new outing with the Second Doctor, Jamie and Zoe with a new to Who writer. The title is most certainly available for pre-order with the ISBNs of:
ISBN10 1529126312
ISBN13 9781529126310
Also available for pre-order on Amazon owned Audible (online streaming) here:
https://www.audible.com/pd/Doctor-Who-The-Resurrection-Plant-Audiobook/1529127858
Kamelion
Outpost Gallifrey News
San Francisco, California