Administrator
Staff member
The latest Doctor Who adventure by Paul Magrs and the latest in the "Beyond The Doctor" audio series has been treated to an early release by at least one large bookseller. While the publication date still shows January 6th, 2022 Outpost Gallifrey has received multiple reports of deliveries of this new CD as early as December 16th, 2021. Here are a few images of the new package.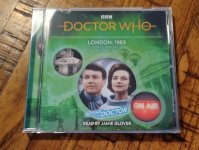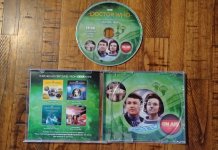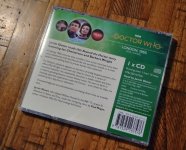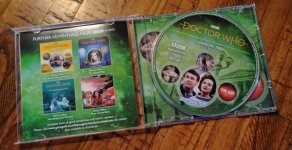 Due to the nature of this early release and considering that it might have been accidental, Outpost Gallifrey has chosen not to reveal the name of the retailer that began shipments before Christmas of 2021 in regards to this January 2022 release.
Beyond The Doctor : London, 1965 consists of 24 tracks and runs 70:46.
This adventure read by Jamie Glover is now available for reviews by the lucky few who already have their audio books on The Time Scales here:
https://thetimescales.com/Story/story.php?audioid=7632
Rocco
Outpost Gallifrey News
Chicago