Administrator
Staff member
Yes, this is a Titanic spoof.
Long Scarf Productions has been producing outstanding quality Doctor Who (spoof, kinda) books for the last well, year or year and a half or so. Some big names as authors have appeared. It's charity. It's quality. It is most certainly cutting edge. A subscription service is available for paperbacks shipped worldwide and a top tier membership with promise of exceptionally rare hardbacks, only for subscribers. I've read several of these and they brought great joy, making me happy to be able to report them. English is not my first language but I was able to understand this perfectly and with all of the smiles and laughs.
My prediction is that this publisher is about to become extremely famous in Doctor Who rounds.
Yeah they are rockin' a website, lemme see if I can find that, and............... Boom, here it is:
https://professorhowe.mystrikingly.com/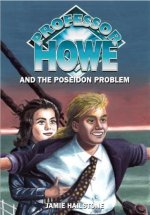 I do know that Outpost Gallifrey is a top level supporter. Sorry guys if that reveals any secrets.
Rebecca
Outpost Gallifrey News
Santa Cruz de Tenerife, Spain