It has been no secret that John Barrowman has been under intense fire amid allegations that he exposed himself on the sets of Torchwood and Doctor Who well over a decade ago. In 2021 this situation has reared it's ugly head with multiple cancellations and removals of John Barrowman related content by BBC, so severe that it includes an unaired TV episode, season 13 episode 2. Has the banning (without trial or conviction by the way) of John Barrowman contributed to todays sudden two week delay of the Titan Doctor Who / Missy 2.4 issue from July 14th until now July 28th?
First let's take a look at this entire incident.
May 7th of 2021 : The Guardian reports that Noel Clarke is being accused of sexual harassment on Doctor Who sets;
https://www.theguardian.com/culture...ccused-of-sexual-harassment-on-doctor-who-set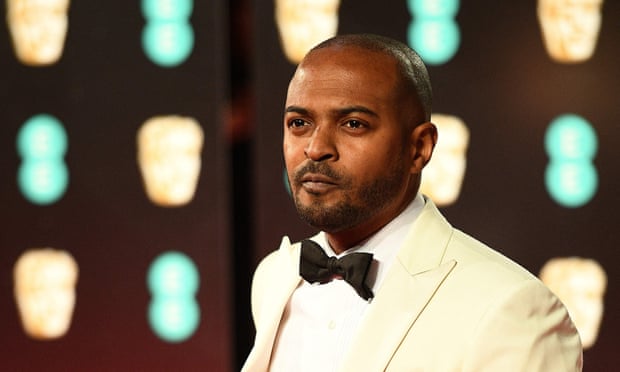 Shortly afterwards fans created an uproar online when digging up an old Youtube video of a convention panel where Noel Clarke simulates masterbation in front of the audience while accusing John Barrowman of 'taking it out' all of the time. Noel Clarke then addresses Camille Coduri and asks her if she recalls the time that John Barrowman put either his penis, testicles or both on her shoulder in her dressing room. Clarke then reenacts his version of the incident and Coduri does not deny it. When asked how Mr. Barrowman got by with such activity they concluded that it was due to him being adorable. That video can be seen on Youtube here:
While this scandal which was apparently not handled properly by BBC and then producer Russell T. Davies way back then had been far removed from the knowledge of the average Doctor Who and Torchwood fans, the fallout suddenly became impossible to ignore when Big Finish cancelled their Monthly Torchwood release #50 - after it's completion and sale to the public. Torchwood #50 Absent Friends was announced to great excitement (and certainly great sales) by Big Finish on January 1st, 2021. Arguably a real selling point was that this story reunited John Borrowman as Captain Jack and none other than David Tennant as The Doctor. This announcement is still on the Big Finish website to this very day, here;
https://www.bigfinish.com/news/v/captain-jack-returns-to-torchwood
"Captain Jack returns... to Torchwood!
1 January 2021
Tags :
Doctor Who News
Torchwood - Monthly Range
John Barrowman is back as Captain Jack for the 50th monthly Torchwood audio adventure from Big Finish Productions, teaming up with David Tennant as the Tenth Doctor.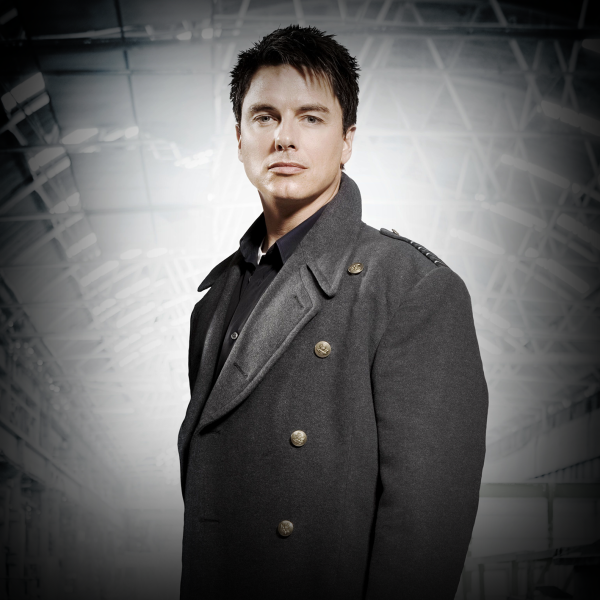 It's the moment we've all been waiting for –
Torchwood: Absent Friends
reunites
John Barrowman
with
David Tennant
, as they reprise their iconic TV roles to celebrate the 15th anniversary of the successful
Doctor Who
spin-off (and more than five years of
Torchwood
full-cast audio dramas at Big Finish).
Torchwood: Absent Friends
, due for release in May 2021, is now available to pre-order as a collector's edition CD at £10.99 or on download at £8.99, exclusively
at the Big Finish website here
.
On a dark and stormy night in Cardiff, the city is in danger, and the Doctor's put himself in charge of Torchwood in order to save it.
In a sealed recording studio, the voices of the dead have been playing for 17 years. Was it the project of a madman, or is this the site of something terrible?

Torchwood has been hunting for the Doctor since 1879. And now they've found him. They may regret it.
Of bringing the dynamic duo together again,
John Barrowman
said: "Fans have been asking for this for a long time. Now that it's okay and it's been cleared, it's great to have him on board. There's an interesting dynamic going on here because Jack still wants to follow him but yet wants to impress on him that he's still the leader."
David Tennant
added: "Because this isn't a
Doctor Who
story, the Doctor doesn't have to be ahead of everything and saving the day. What's interesting about this story – from the Doctor's point of view – is he sort of messes up. It's a story about the Doctor being a bit imperfect which is nice to see now and again actually."
Torchwood: Absent Friends
also stars
Gareth David-Lloyd
as Ianto Jones and is now available to pre-order as a collector's edition CD at £10.99 or on download from the Big Finish website at £8.99."
~~~~~~~~~~~~~~~~~~~~~~~~~~~~~~~~~~~~~~~~~~~~~~~~~~~~~~~~~~~~~~~~~~~~~~~~~~~~~~~~
Even while Big Finish sold this episode to countless consumers, the release was cancelled just a few days before it was scheduled to be available to people that purchased it, with a very brief statement which was covered quite well by RadioTimes.com here on May 14th 2021;
https://www.radiotimes.com/tv/sci-fi/torchwood-absent-friends-john-barrowman-newsupdate/
Big Finish removes Torchwood release from schedule amid John Barrowman accusations​
'Doctor Who audio producers Big Finish have announced they will not be moving forward with the release of the story Torchwood: Absent Friends.
Originally set for release this month, the story would have reunited John Barrowman's Captain Jack Harkness with David Tennant's Tenth Doctor.
In a statement, Big Finish said: "Big Finish has taken the decision to remove Torchwood: Absent Friends from the Monthly Range release schedule and has no plans to publish this title at this time."'
~~~~~~~~~~~~~~~~~~~~~~~~~~~~~~~~~~~~~~~~~~~~~~~~~~~~~~~~~~~~~~~~~~~~~~~~~~~~~~~
Nothing ever disappears from the Internet so long as it is worthy of preservation. This is why to this very day anyone and everyone can still find the audio trailer for Torchwood #50 - Absent Friends on Youtube, and it sounds like it's a real horror hoot no doubt!
It is worth mentioning that Big Finish did not automatically refund consumers that purchased this story and instead asked buyers to contact Big Finish for a refund. One can only speculate as to how much money Big Finish is holding for a release that they failed to deliver as sold and promised. It remains possible that Big Finish will still release this story at a later date to consumers that have paid for it, and in fact to convolute matters there are reports that the story was actually leaked, but that is a story for another time.
Moving all the way up to May 12th of 2021, BBC pulled out the big guns and posted on their own website that part of the Doctor Who Time Fracture immersive event would now no longer include video of John Barrowman as Captain Jack in that theatre show: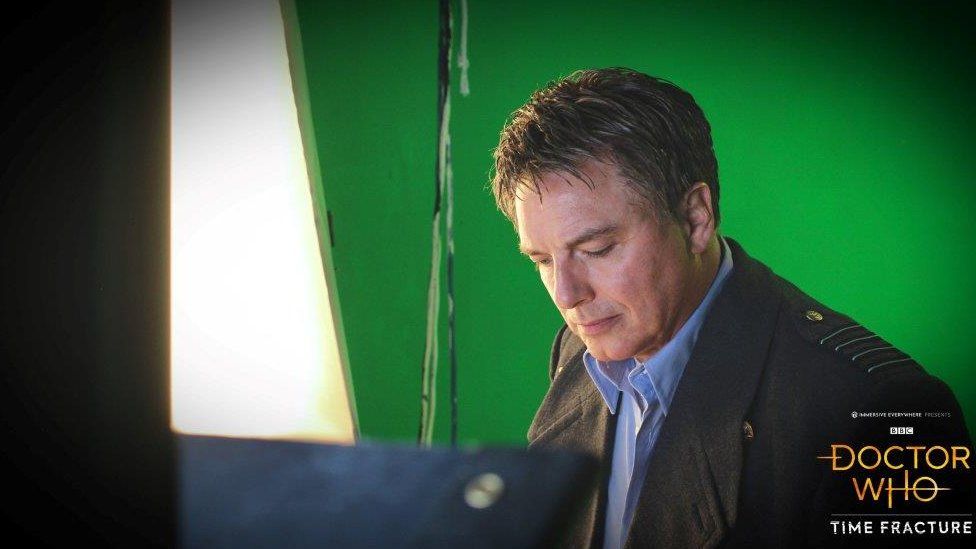 https://www.bbc.com/news/entertainment-arts-57086390
This entire article is ripe in scandal and excitement with quotes such as "He is accused of repeatedly exposing himself while filming the BBC show.' and 'Mr Barrowman's behaviour was reportedly viewed as "inappropriate pranks" and not intended to be or regarded as sexual in nature.' The article even addresses the Noel Clarke convention video which is now famous. It makes for a really fun read. Fans may be dismayed at the BBC's selection of a photo that shows an image of a disgraced John Barrowman and no mention was made as to why Russel T Davies did not take action way back then.
Then on June 13th, Bleeding Cool broke that Titan has now cancelled a new and planned Doctor Who comic which was tied in with a 2021 event where Captain Jack by John Barrowman would also be appearing in the second episode of the next TV season due to start broadcasting in short order.
https://bleedingcool.com/comics/titan-comics-cancels-captain-jack-barrowman-doctor-who-comic/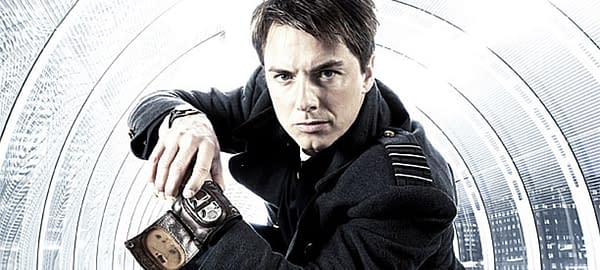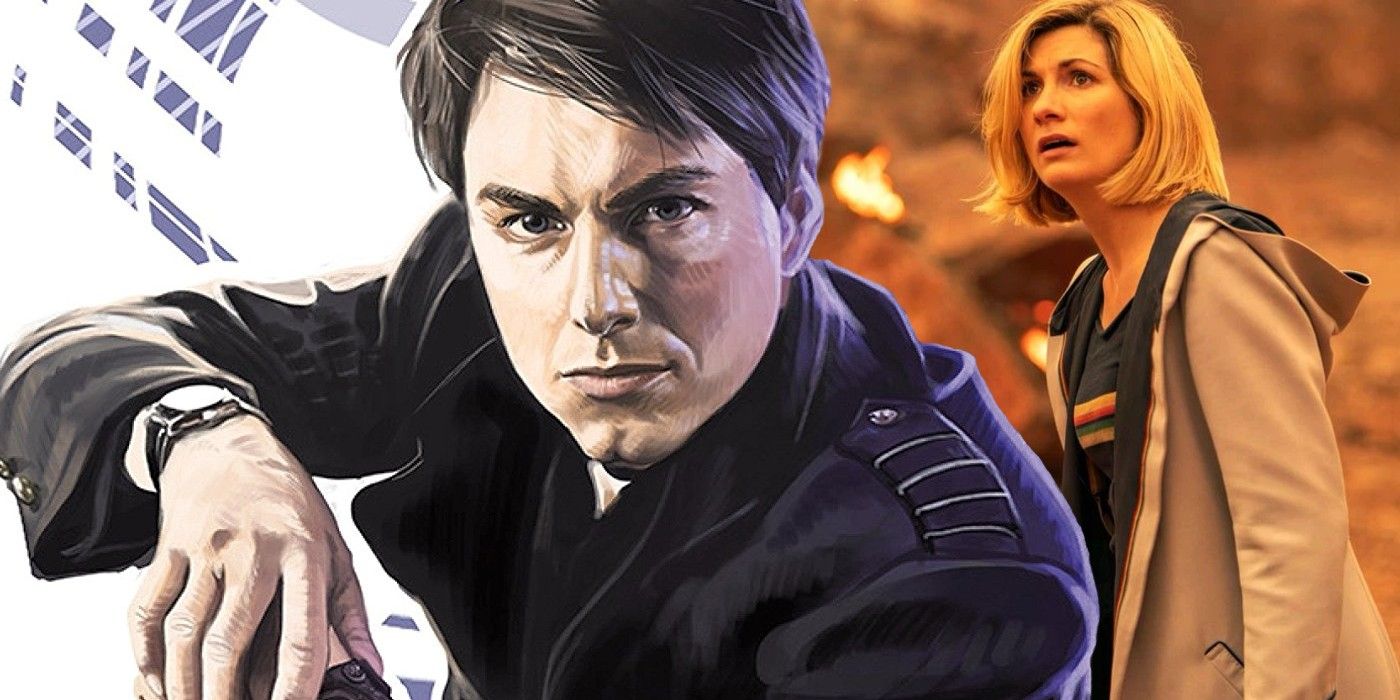 Continues here:
https://outpostgallifrey.com/thread...ation-of-a-captain-jack-appearance-part-2.19/
Last edited: